2021 Australian Tourism Awards - National Judges
Chair of Judges – Nicole Sherriff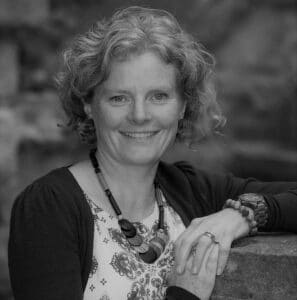 I am proud to be the first female and first person from lutruwita Tasmania to be Chair of Judges for the National Tourism Awards.
My career began studying a science degree while working as a bushwalking guide in Tasmania Wilderness World Heritage Area. I have continued to focus my efforts towards management of conservation, environment and tourism across lutruwita Tasmania.
In my 2nd year as National Chair of Judges, I bring an unbiased approach to the awards process, with extensive experience writing award submissions, judging both state and national awards, mentoring award entrants and as Chair of Judges for the Tasmanian Tourism Awards.
2021 National Judges
Adam O'Neill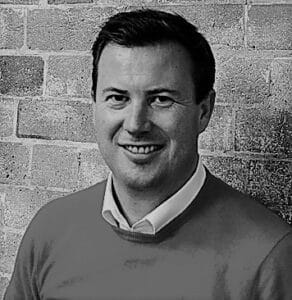 Adam is the Founder of Asia Advisory, a network of Marketing professionals helping businesses to attract, grow and retain clients from Asia. Asia Advisory is based at Haymarket HQ in Sydney, Australia and provides Digital Marketing, B2B distribution partnerships and e-commerce solutions. He has over 15 years of advertising and marketing experience working with international clients, Government bodies, and small businesses such as the Australia-Korea Business Council, Australia-China Business Council, LG Electronics, LVMH, Red Bull, Rolex, Tourism Australia, Unilever and Westpac. His career highlights include leading Tourism Australia's International media account and launching the Restaurant Australia campaign into 14 markets. Adam has also led advertising campaigns for Destination NSW, Hotels.com and Singapore Airlines. Adam has also circumnavigated the world 2 ½ time as crew on a 126m Superyacht and his hobbies include Photography, Travel, and Sailing.
Alison Stubbs
Amanda Jane Dalton-Winks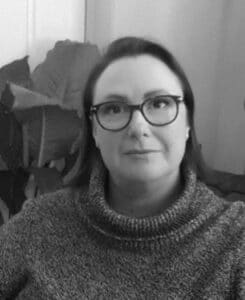 Amanda is a freelance business consultant with over 25 years' experience in tourism and hospitality. Having been directly involved in the SA Tourism Awards on various levels for more than 10 years, she has first-hand knowledge of the determination and dedication required to write a successful award submission. Amanda holds qualifications in Tourism, Management, Marketing, and Chinese language and culture. She champions exemplary customer experience delivery and is a passionate advocate for South Australia and its abundant assets and attributes.
Andrew Baggaley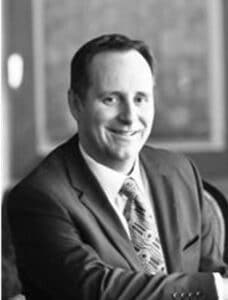 Andrew brings to the tourism awards judging panel a wealth of industry experience, with a tourism career that spans almost three decades, holding senior leadership roles within the 5-star international hotel environment and tourism industry. Andrew's commitment to the people capability aspect of the tourism industry, has seen him recognised nationally for his work around people management, workforce development and work health and safety. Andrew holds formal qualifications in International Hotel Management, Business Management, Project Management and Human Resources. Andrew has been involved with the South Australian Tourism Awards judging panel for the past ten years including holding positions as both a State Judge and National tourism Judge.
Andrew Millward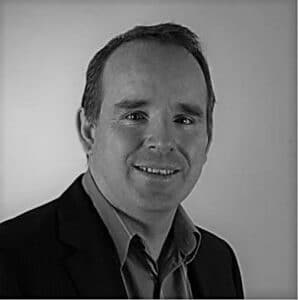 Andrew has held Senior Management roles in Tourism, Travel and Loyalty programs for the past 30 years, developing a number of key Tourism Products and services including a Virtual Tourism Information Centre, an enhanced Road Reporting system and web-based tourist drives to support drive tourism in Queensland. Andrew is the current Chair of Judges for the Queensland Tourism Awards and has been judging in various capacities for over 17 years.
Birgitte Petersen
Birgitte currently works with Doma Hotels in Canberra as Human Resource Manager and has been involved in the local ACT & Region Tourism Awards for more than 10 years as a judge, mentor and as part of the steering committee.
Having grown up in a hospitality family in one of the most popular Tourism spots in Denmark, Birgitte's passion for tourism was spiked early on and her career has taken her to hotels and training institutes around the world, working in Australia, NZ, United Kingdom and Spain, before settling in Australia.
Carine Bourcier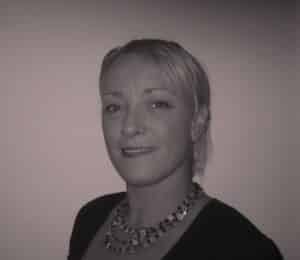 Carine has over 30 years' experience in marketing and promotions, business development and destination development in Events, Tourism, Travel and Government industries in Australia and abroad. A creative industry professional, storyteller, project manager and facilitator, her career history spans from international tour companies to Australian Inbound tourism to Business and Sports Event acquisitions and marketing and hotel business development and human centred Placemaking.
Carine is currently Director and owner of a Tourism and Marketing Consultancy, BB Yonder Consultants and has been an Australian Tourism Judge for the past three years and a Victorian Tourism Awards judge and business mentor for 6 years. Carine has also successfully won three Australian Tourism Awards for Business Events whilst employed as the business events manager for Geelong Otway Tourism.
Throughout Carine's career, as a result of her efforts, has achieved exceptional success for the various businesses that she has represented.  Carine is an active and enthusiastic member of the Victorian Tourism and Events industry, is a board member on a number of industry committees and believes strongly in working co-operatively for the benefit of the entire industry.
Carol Cartwright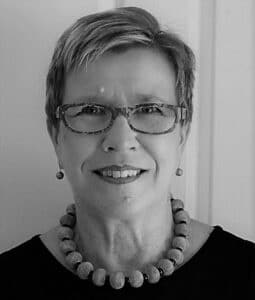 Carol Cartwright has lived and worked around Canberra for her whole life. Working in the cultural sector for over thirty years at Australian Parliament House, the National Museum of Australia and the Australian War Memorial where she headed up Education and Visitor Services with over 1 million visitors a year; she has a love for the visitors' experience and was instrumental in ensuring great service can be delivered every day. Since retiring Carol has remained very active sitting on the National Council of the Australian Museums and Galleries Association (AMaGA) for the last twelve years, recently retired. In her spare time she loves family get togethers, walking, visiting the Canberra institutions, drinking coffee and travelling overseas visiting museums, galleries and tourism sites across the world.
Cindy Jackway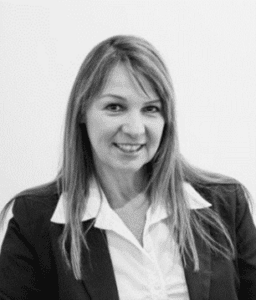 Cindy has extensive experience working with businesses from a vast array of sizes and industries across the state in her current role at Business SA. With a strong sales and marketing background, she also has a great understanding of the need for compliance in work health and safety, workplace relations and generally providing solutions to maximise business potential. With a noteworthy background in tourism prior to her current career, Cindy enjoyed a successful 10- year career in key management and leadership roles within the adventure tourism industry which was flamed by a personal passion for travel. Cindy has been involved with the SA Judging Panel for the last 11 years and has served two three-year terms on the National Judging Panel.
Darren Batty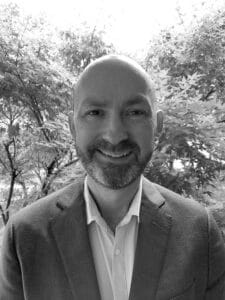 This is Darren's first year on the judging panel. Darren has worked in the tourism and travel sector for over 20 years. In his recent role as National Manager, Regional Sales & Development at Qantas, he developed extensive knowledge and experience of the tourism industry and visitor economy across the country.
In regional Australia, he has collaborated broadly with operators, industry partners and many other stakeholders in delivering and promoting a world class tourism proposition for customers. Darren has also been a board member of the NSW Tourism Industry Council.
David Spittle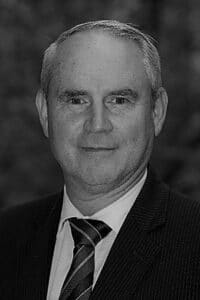 David is a hospitality professional with over 20 years' experience gained around Australia and across four continents.
With a Bachelor Degree in Hotel Management David has worked with global brands Sofitel, Hyatt, and Sheraton, and understands the value of systematic improvements to standards, to deliver a consistent experience to guests and build a brand.
After considerable experience in operations David transitioned to the development of talent and a career in Human Resource Management. As a Learning specialist he developed and delivered Management programs in Australia and overseas for RMIT and Victoria University. Broader organisational awareness was achieved in the Finance & Insurance sector assisting in the management of risk and developing high performing sales teams with Aon, ANZ and NAB.
David has held leadership roles in Hospitality operations including stadia (MCG), venues, luxury hotels, independent restaurants and special events.
While in his role as Director of Talent & Culture at the Sofitel Melbourne on Collins, David was on the Regional Risk Committee for Accor VIC TAS SA and a member of the Accor National Safety Committee. David is currently the Human Resource Manager at The Australian Club in Melbourne.
Debra Howe
Grant Whan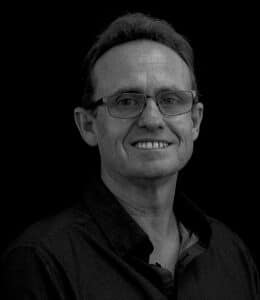 A born and raised Territorian Grant Whan has over 30 years tourism experience in Central Australia, including 22 years in commercial business management. Grant commenced his own tour operation in Alice Springs at the age of 19 and first became a member of Tourism Central Australia in 1988, when it was known as the Alice Springs Regional Tourism Association. During this time Grant was successful in writing five winning Brolga submissions and took out the Chairman's Choice Award in 2007. For the last 11 years Grant has been employed in tourism business advisory and industry development roles and is currently the Business Advisor for the Business Enterprise Centre NT (BECNT) servicing the Central Australian region, specialising in tourism.
Judith Mair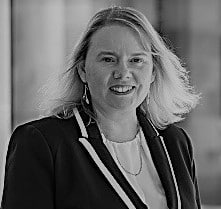 Associate Professor Judith Mair is Discipline Leader of the Tourism Discipline Group at the UQ Business School, University of Queensland, Australia. She received her PhD from the University of Strathclyde in 2005, focusing on decision-making in the context of academic conferences. She also completed a postdoctoral research fellowship at Victoria University, Melbourne, and worked in the Department of Management at Monash University, Melbourne, before coming to UQ in 2014.
Judith's work aims to understand and enhance the positive impacts of tourism and events on the communities and societies which host them. She is working on a number of projects in fields including Olympic Games legacies, the links between events and social connectivity (including social capital, social cohesion and social justice) and assessing the potential impacts of climate change on the tourism and events sector. She is the author of over 50 academic papers in international peer reviewed journals, and has authored or edited five books, including the prestigious 'Routledge Handbook of Festivals'. She also has a strong track record of media engagement and industry collaboration. Judith is also recognised amongst her peers for her contributions to tourism and events research in Australia and New Zealand and was elected as a Fellow of the Council for Australasian Tourism and Hospitality Education (CAUTHE) in 2020, and served as Chair for the organisation from 2015-2019.
Julie Coleman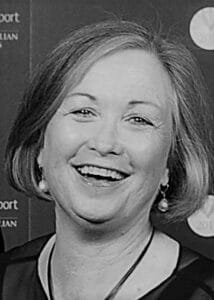 Julie has had a diverse career in public relations and marketing, running her own business, then working for the State Government and in the private sector. In 2011, Julie joined Perth Airport to manage the communications and marketing around the $1 billion redevelopment. In addition to this, in 2014, she became Manager of Corporate Affairs with responsibility for internal and external communications, community engagement, media, sponsorships and events. During this time, she developed an extensive network across the aviation and tourism sectors.
With the redevelopment nearing completion, Julie retired in mid-2016 to pursue her passion for travel and her commitment to promoting Western Australia as an outstanding tourist destination, and provide part-time consultancy services to the education and tourism sectors.
Kathryn Mackenzie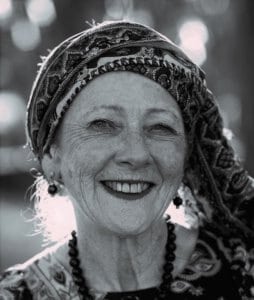 Kathryn began her tourism career in 1995 in Bendigo.  As Manager of Visitor Services Kathryn brought her museum experience to the fore by re-establishing the award winning Visitor Centre in one of Bendigo's most historic buildings. In 2000 Kathryn was appointed as Executive Manager of Tourism with the City of Greater Bendigo. With the re-development of the Bendigo Art Gallery, along with a very progressive local government vision for the arts, it seemed a logical step to collaborate and work in partnership with the Bendigo Art Gallery to promote Bendigo as a leading arts and cultural destination.
Kathryn led a dynamic and talented team marketing the arts and working with the local tourism industry to create a cohesive industry which offered unique visitor experiences. In 2014 she established the Regional Tourism Board for Bendigo and Region (Greater Bendigo, Mt Alexander, Central Goldfields and Loddon Shires) and developed the regional strategy bringing a more cohesive and regional approach to the delivery of tourism. In 2016 Kathryn was awarded the State Award for Outstanding Contribution to Tourism by an individual. In 2017, Bendigo Tourism created a new industry award in Kathryn Mackenzie's name for Outstanding Contribution by an individual to the Bendigo Tourism industry. In 2017 Kathryn was appointed CEO of Echuca Moama Tourism.
Kathryn's passion for the Arts led her to Chair Culture Tourism Victoria from 2014 -17 and in 2018 -19 Kathryn represented the Murray region on the State Committee on Transformation of Visitor Centres.
In 2021 Kathryn was recognised with an Order of Australia Medal (OAM) for her services to regional tourism.
Kimberley Roberts-Salee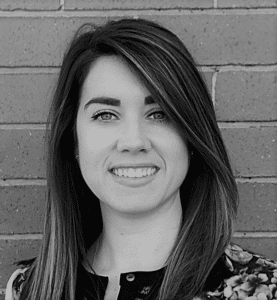 Swapping the warmer climes of the tropical north for the crisp Canberra air nearly five years ago, Kimberley's tourism career began in the holiday-making haven that is Port Douglas. She worked for various local operators before joining the team at Tourism Tropical North Queensland, where she delivered the marketing and communications strategy for the Events team, promoting the region to attract business, regional and major events.
These days, she is Head of Marketing at Canberra Convention Bureau, showcasing the nation's capital to event planners and meeting organisers nationally and internationally. Since her move to Canberra, Kimberley has well and truly become a Canberran at heart and loves to show off the capital to visiting friends and family, who are always amazed at the beauty, breadth of experiences and easy Canberra lifestyle.   Kimberley hails from Montreal – you might notice a faint French-Canadian accent when she talks – and before marketing Australian destinations, she was busy marketing the ultimate destination, space, working with astronauts at the Canadian Space Agency (yes, the Canadian NASA!).
Kirsty Sayers-Hunt
Larni Davies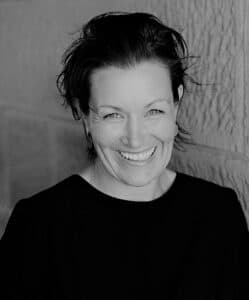 A passionate Tasmanian, Larni Davies has 31 years of experience in the tourism industry and has judged the Tasmanian Tourism Awards for the past seven years. This is her second time judging the Australian Tourism Awards.
Larni currently coordinates the Adventure Tour Guiding program at TasTAFE Drysdale in Hobart – equipping students with the knowledge and skills to become professional and competent bushwalking tour guides in Tasmania, and beyond.
Larni began her career as a Travel Consultant for Tourism Tasmania in Melbourne and Sydney and later moved to Canada, where she began her tour guiding career.
Returning home to Tasmania after six years, Larni worked as a bushwalking guide with Tasmanian Expeditions; Cradle Mountain Huts; the Bay of Fires Walk and later progressed into management roles.
In addition to her current role at TasTAFE, Larni continues to work as a guide for Tourism Tasmania's Visiting Influencer Program and loves connecting the hearts and minds of her visitors to Tasmania – a place where she was born and a place that she loves.
Margaret Shannon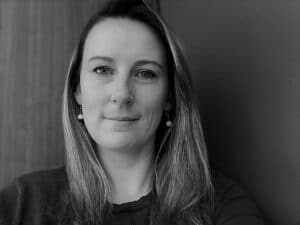 Margaret is General Manager for Tiona Investments, with over 20 years' experience in the hotel, cruise and caravan industry for companies such as Marriott, Accor, Rydges, South Pacific Cruises and BIG4 Holiday Parks. As a tourism professional and marketing strategist, she has a strong commitment to industry involvement and collaboration, and has developed and implemented a number of highly innovative and successful marketing campaigns with her teams, and double digit business growth. Originally from NZ and now based on the NSW North Coast with her husband and daughter, Margaret has developed a reputation for being focused on quality outcomes, and for out of the box, strategic thinking which has seen her recognised by her industry peers and leaders as an awards winner at both a state and national levels, including the 2018 Caravan Industry Future Leader of the Year. Margaret is actively involved in promoting and furthering the caravanning and camping industry in her role as chair of the National Caravan Industry Future Leaders Committee, and has further complemented her corporate experience with the AICD Company Directors Course, a Bachelor of Tourism and Marketing and post graduate study in governance.
Michael Geddes
Michael has retired from full time work having spent over 25 years in the professional consulting field undertaking urban planning, landscape design, environmental and development approvals assignments. He also spent 10 years with the SA Tourism Commission at a management level responsible for tourism infrastructure and development. Michael has continued his keen interest in the tourism industry since leaving the workforce and has been involved with the SA Judging Panel for over 20 years (the last 7 as chair) and has served three three-year terms on the National Judging Panel.
Natalie Bramble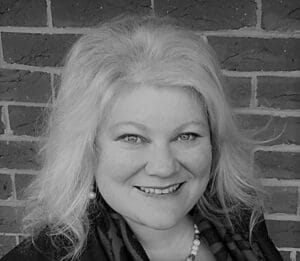 Natalie Bramble has been involved in the NSW Tourism Awards since 2010. She has sat on other panels including the Vanuatu Tourism Awards, Restaurant and Catering NSW, Australian Hotels Awards and many government and private grant and tender assessment panels.
Natalie worked in a variety of her families businesses'; has managed a state heritage listed cultural heritage tourism attraction, studied cultural and heritage tourism in the UK and launched an events management company, which managed the Inland NSW Tourism Awards and a regional food and wine network.
Natalie's career and life's work is at the intersection of social, tourism and economic impact to develop healthy, sustainable and resilient communities. She supports regional community leaders, entrepreneurs and social enterprises to develop, sustain and grow their organisations and their impact.
Nick Byrne
Pam Faulks

Dr Pam Faulks has been involved in the tourism industry for over 15 years, initially as a researcher and academic at the University of Canberra and then later in tourism-related roles with the federal and ACT governments and non-government organisations. While her research focus was on sports tourism, she is passionate about all aspects of tourism and events and loves finding out more about some of Australia's best kept secrets through the Australian Tourism Awards.
Paul Fleming
Paul Grootveld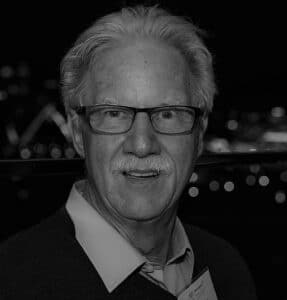 Paul has been involved in the tourism industry in Perth for more than 30 years. Highlights of his career includes the successful management buy-out of Adventure World in 1990, being a founding Board member of the Australian Amusement, Leisure & Recreation Association, a past Chairman of the Association of Perth Attractions and a member of the Chamber of Commerce and Industry's Tourism Committee. Paul also chaired the South West Tourism Marketing Committee.
After obtaining a Master of Business Degree from Murdoch University in 2000, he went on to manage Hotham Valley Tourist Railway before taking up the position as CEO of the Swan Bells Foundation in 2001. He retired in early 2013, but has continued to take a keen interest in the tourism industry.
Russell White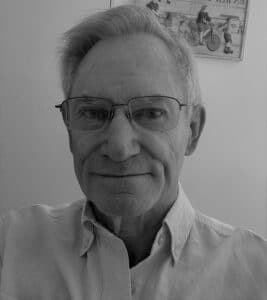 Russell White founded inbound tour company ATS Pacific in 1980, which over 25 years grew into a large regional business of over 300 staff, with offices in Australia, New Zealand and Fiji, and annual sales of $100m from a global client base of leading international tour operators. The company became an innovator in terms of Australian product development and tourism technology, and helped introduce many small and large local operators to the global markets. Russell has a deep understanding of the challenges facing tourism business in becoming 'export ready' and seeking to position themselves into international markets.
Sarah Whyte
Scott Fleming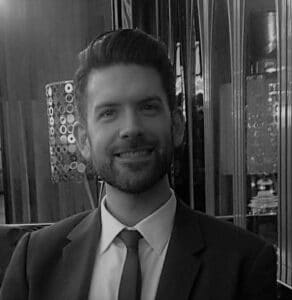 Scott has enjoyed working in a variety of sectors within travel and tourism, both in government and private enterprise, in Australia and overseas. His work history includes management roles with Flight Centre Travel Group, Accor Hotels and Renaissance Cruise Lines. Since 2006 Scott has been the Manager at Swan Valley Visitor Centre for the City of Swan. He is responsible for the strategic direction of visitor servicing in the Swan Valley and involved in all areas of tourism. With extensive experience in tourism, staff and financial management, he has the pleasure of leading one of Australia's most successful and awarded tourism teams. Scott has been on the board of the Visitor Centre Association of Western Australia, the executive committee of the Swan Valley Tourism Council and is an experienced tourism awards judge with the 7GWN Top Tourism Awards and the Perth Airport WA Tourism Awards.
Simon Stubbs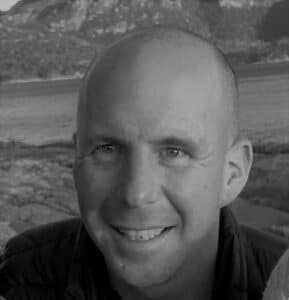 Simon has a deep passion for tourism and Tasmania's wilderness. His love for travel and adventure was ignited when his parents dragged him on numerous bush walks and outdoor adventures around the state. Simon's passion for Tasmania and adventure led him to set up and operate the highly successful, multi-award-winning Freycinet Adventures. This allowed Simon the opportunity to share the feeling of adventure with guests on trips ranging from half-day to multiple days across the state and even overseas.
With over 25 years' experience guiding and delivering tourism experiences, Simon has been chosen on numerous occasions to guide high-level celebrities, trade and corporate groups both nationally and internationally. It is Simon's focus on high quality customer service that has led him to volunteer as a judge for the State and National tourism awards, including three years as the Tasmanian Chair of Judges.
Steve Crawford
Steve Crawford is the Visitor Communications and Marketing Manager for the Parks and Wildlife Service at the Department of Biodiversity, Conservation and Attractions. With more than thirty year's senior management experience including the Western Australian Tourism Commission (Tourism Western Australia) and Rottnest Island Authority, Steve has a wealth of tourism industry experience in such areas as tourism destination planning, nature-based tourism development, market research, trade marketing, tour operations, education and business enterprise development. He has represented Western Australia on numerous national fora in such areas as Indigenous tourism, climate change, ecotourism, tourism planning and cruise shipping. Steve is currently Deputy Chair, Forum Advocating Cultural and Eco Tourism (FACET), a member of Edith Cowan University's Tourism and Hospitality Consultative Committee, board member of Australia's Coral Coast and (Alumni) Chair Curtin Business School Tourism Research Centre. His qualifications include undergraduate degrees in geography, social anthropology, regional planning and business as well as a Master of Business and Doctor of Business Administration. Steve is Fellow of the Australian Marketing Institute and a Certified Practicing Marketer.
Terri-Ann Maney
Terri-Ann Maney GAICD has lived in the Territory for just over 20 years and has extensive experience across numerous sectors including education, business, not-for-profit, community based and Government organisations within the Northern Territory. Terri-Ann has a proven track record of working within member-based organisations. With qualifications across leadership, marketing and governance Terri-Ann has extensive networks and a respect within the business community that has seen her enjoy many successes.